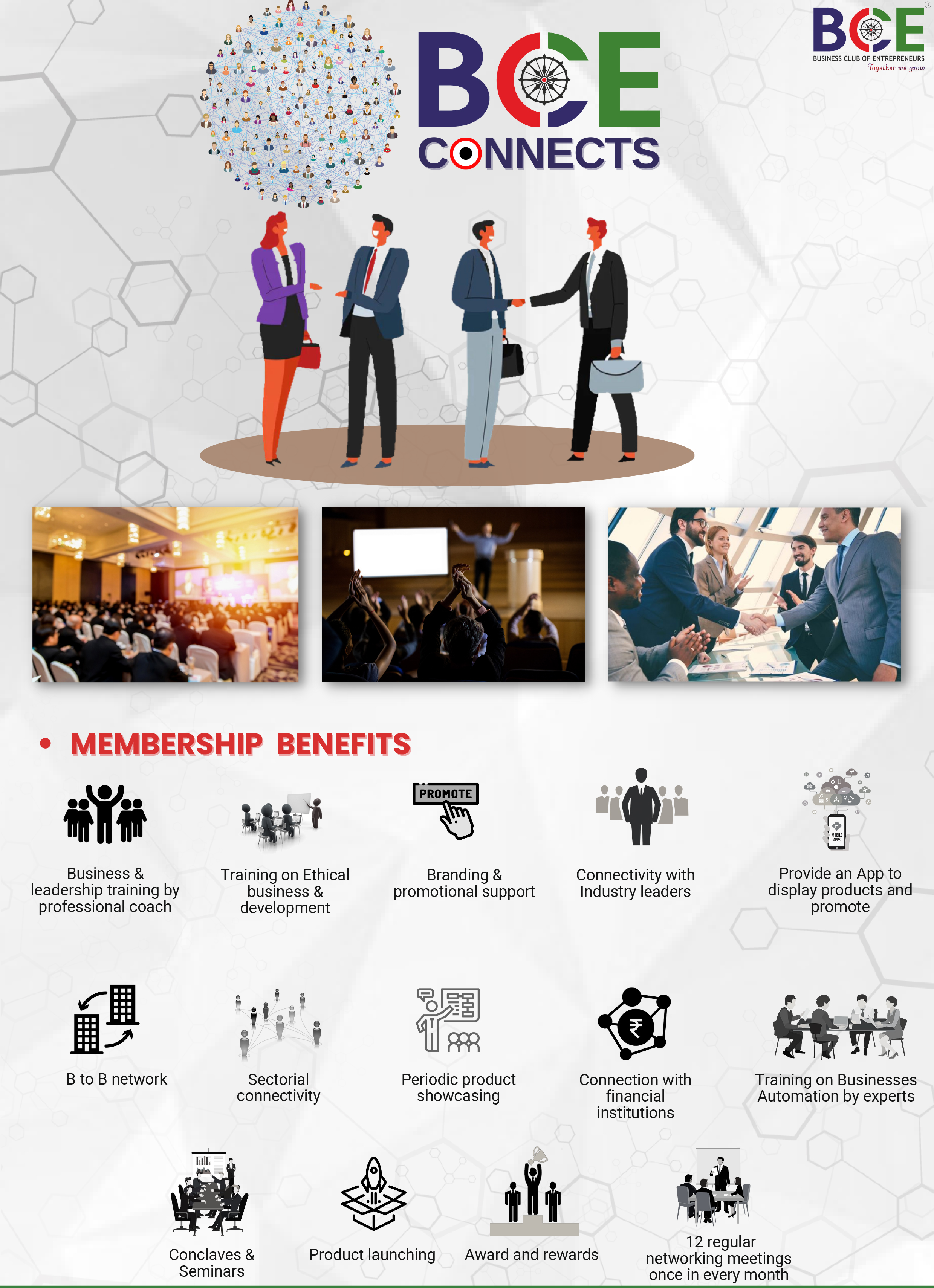 TAKE YOUR BUSINESS TO THE NEXT LEVEL WITH BCE
Business Club of Entrepreneurs is a platform that Businessmen & Entrepreneurs can rely on as it guarantees their company's stability, growth, and recognition. Our members are able to grow their businesses like never before thanks to our PAN India presence in a variety of industry areas.
In order to structure and improve their standard operating processes and requirements of the current market, professionals at BCE help entrepreneurs and start-ups.
Four individuals from various business fields with devotion and self-learning of overcoming obstacles with a middle-class upbringing who vowed that no one else should endure the problems they did.
BCE now extend a hand to all entrepreneurs and business owners for support, brotherhood, and networking to support personal and business growth, by uplifting each other in a professional business club and expanding individual businesses, they make entrepreneurs well informed and well trained to face real business issues through a culture of Respect, Recognition and Relationship.